Email
This is the easiest and most versatile way to get answers to your questions. You can send a support letter to the email address – support@bilbet.com
Please note that we only reply to this address. Any other email addresses are not official and may belong to scammers. Please be careful.
The main advantage of applying by email is that your question will be dealt with in a guaranteed manner and in as much detail as possible. The answer to your query will arrive within 24 hours, but we always try to process users' requests faster.
To make our job easier and speed up the process of providing assistance, keep a few guidelines in mind:
Send emails through the feedback form, or from the email address you provided when you registered your account;
Stick to one thread of posts. Do not create new discussions;
Do not reply to emails with advertisements and newsletters;
In the subject line of the letter, tell us in a few words what the problem is;
In the text, describe in as much detail as possible the nature of the issue. If necessary, attach screenshots.
Also, always adhere to generally accepted rules and norms of communication. Being rude or insulting is not only not helpful in resolving issues faster, but can also lead to your account being blocked.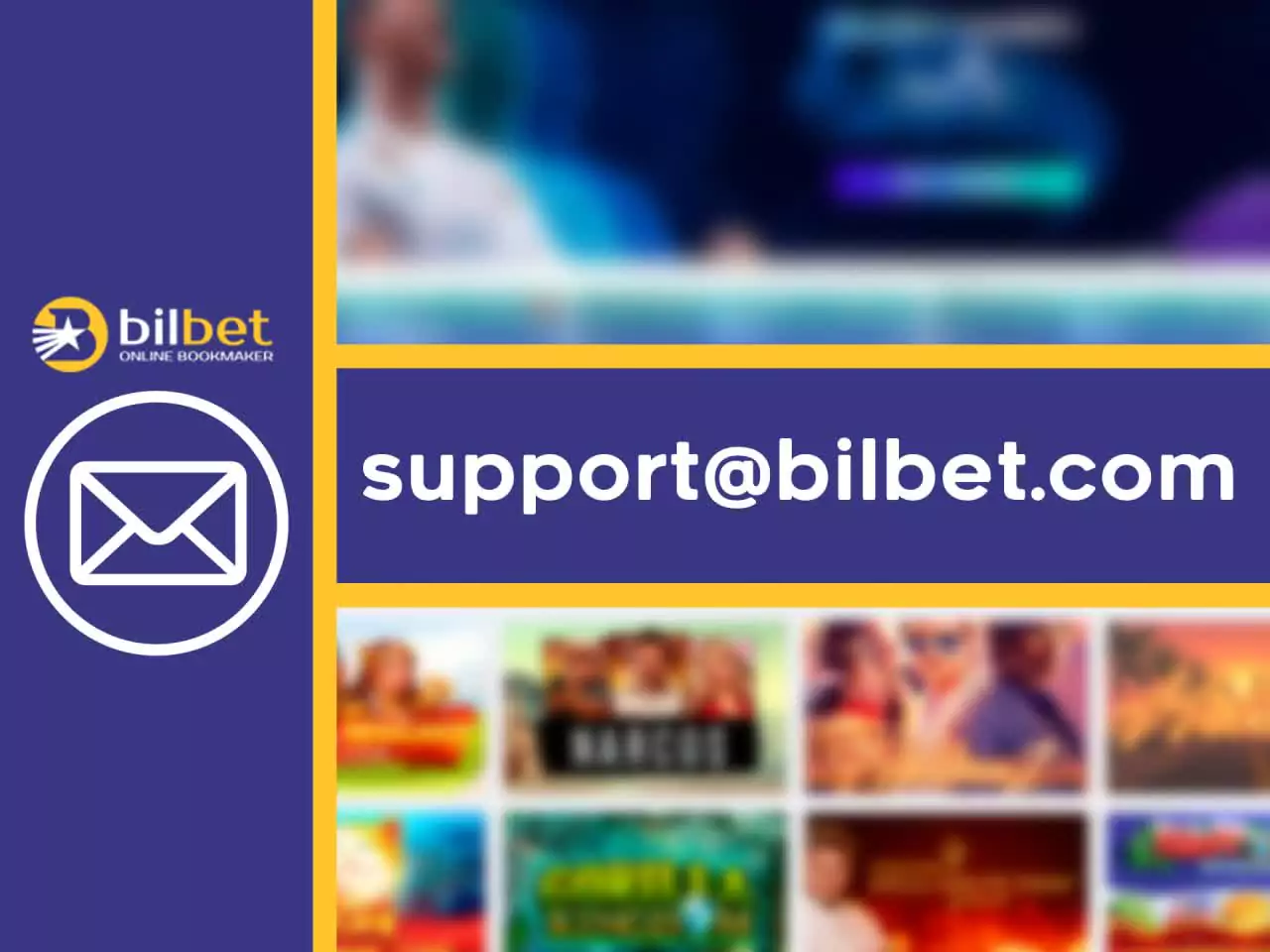 Help section
If you have a general question, you can try to find the information you need in the help section. Here we have answered the most common questions about playing on the Bilbet betting site. Thanks to this you can save our time and get the answer you need much faster than if you contact the support team.
Answers to questions
At what age can I play?
Only adult users are allowed to gamble. This means that you must be at least 18 years old to bet on sports and play casino games.
How many accounts can I have?
Users are allowed to have no more than one account. Repeated registration is prohibited by the rules and can lead to lifetime blocking.
Is there a bonus for the first deposit?
Yes, you can get a free bet of up to INR 5,000 for your first deposit.
Can I download the app?
Yes, we suggest downloading the Bilbet mobile app on Android. In it you will have all the same gambling features that are implemented on the official website.
Is there a promo code?
When registering your account, you can indicate STARTPROMO promo code to take part in all exclusive promotions and receive additional bonuses.
Updated: