Registration at Bilbet – detailed guide
If you don't create an account, all you'll have access to is the slots demo mode with bets on contingent chips. You won't be able to log in to the site and the app, replenish your account and start a full-fledged game. Therefore, first of all, go through the registration procedure.
1

Open the registration form

Click on the button responsible for registration while on the official website of Bilbet India or on the mobile app. After that, a form with a set of blank fields should open in front of you.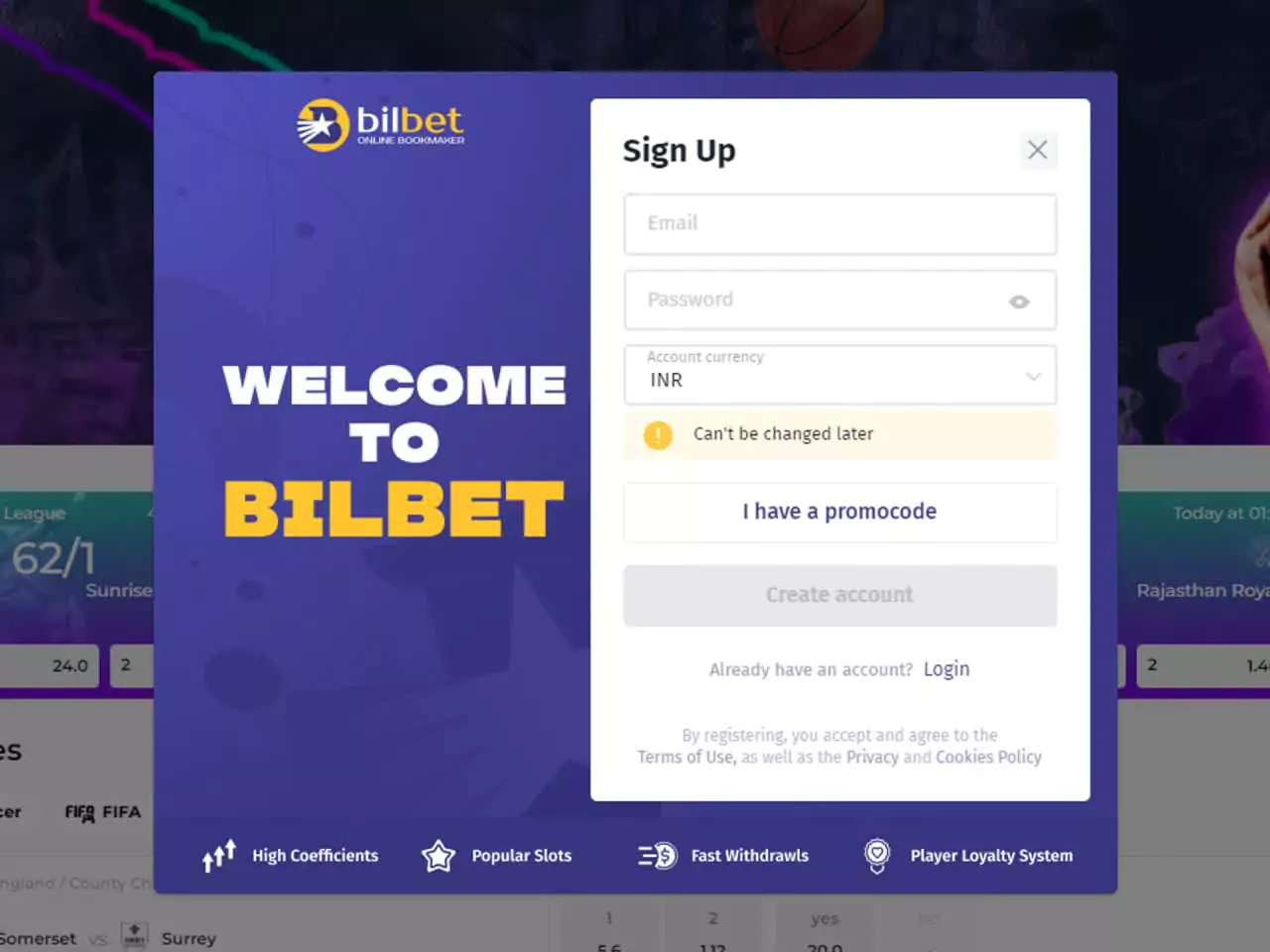 2

Specify the information

Enter your email address and password, select your account currency, and accept the user agreement and privacy policy.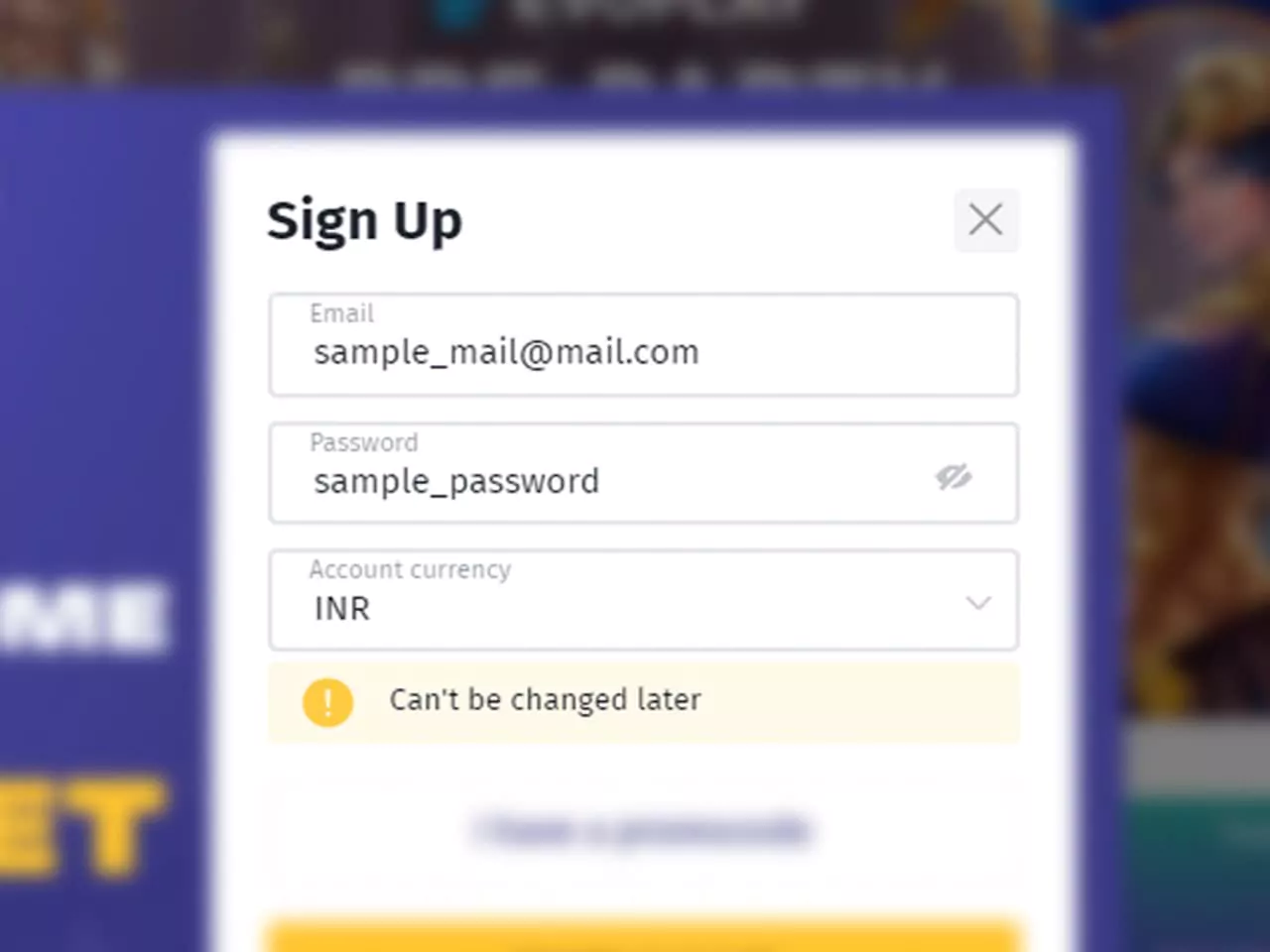 3

Activate promo code

Enter STARTPROMO promo code in the corresponding field to get an opportunity to participate in personalized promotions.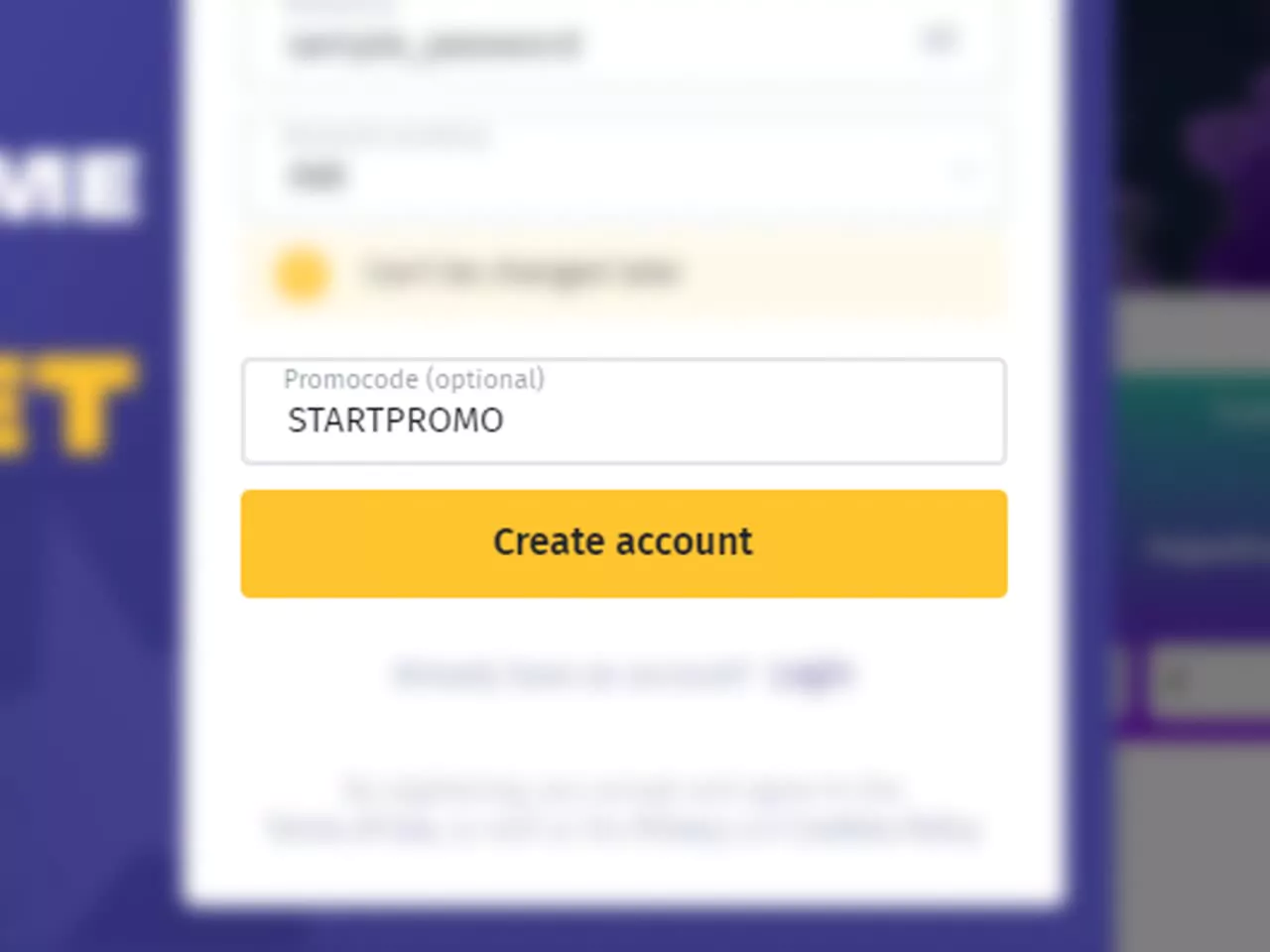 4

Confirm mail

You can start playing immediately after completing the form, but we recommend that you confirm your email address first. To do this, follow the link from the email that will come to you within 5 minutes after registration.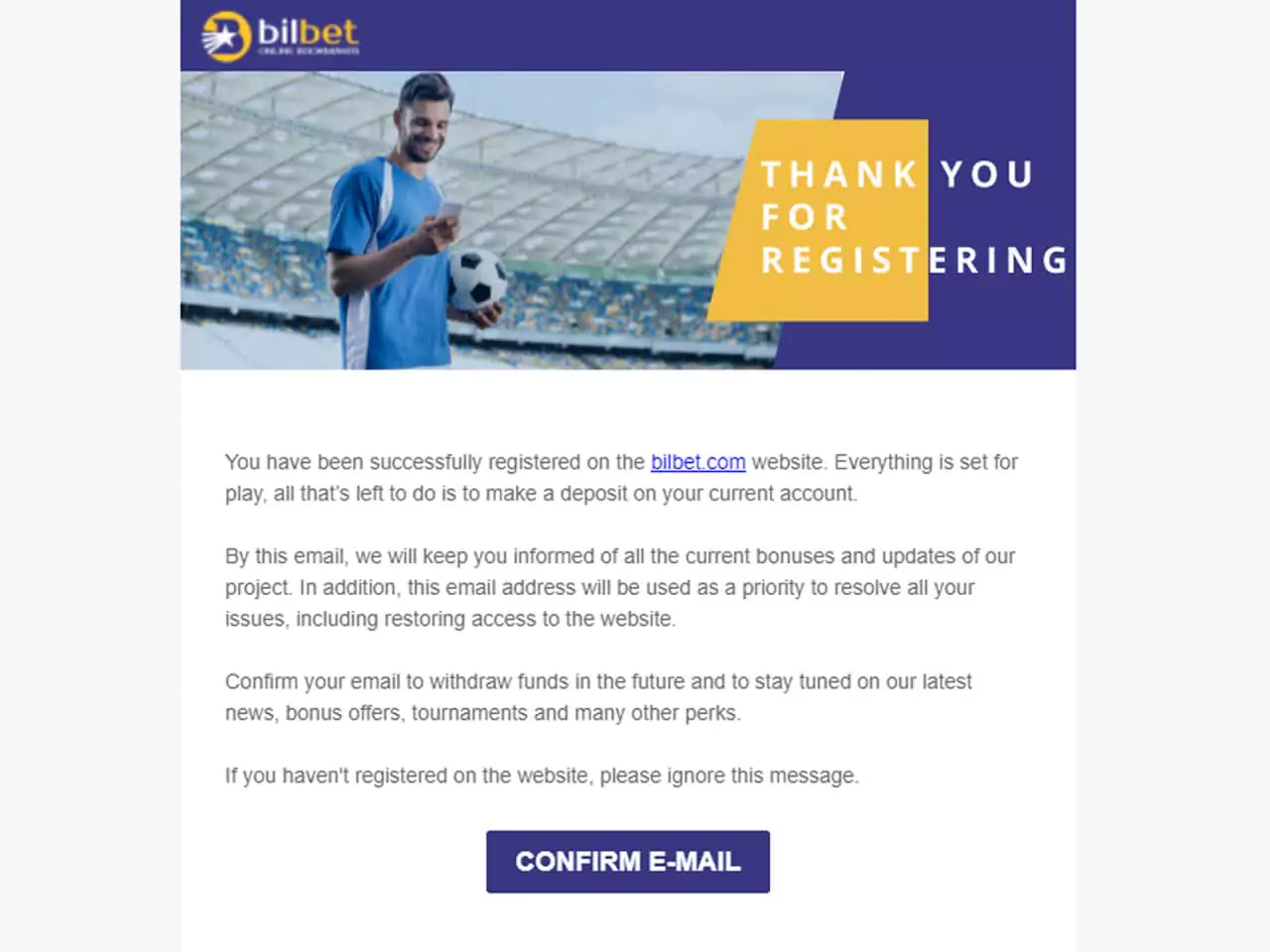 Registration via mobile devices
If you want to sign up for the Bilbet mobile app on Android, the instructions will look similar. You need to follow a few steps:
Launch the application and click the button to register;
Enter your contact details, password and choose your account currency;
Activate STARTPROMO promo code in the corresponding field;
Confirm email address.
You will then be able to log into your account, make a deposit through the till and start betting.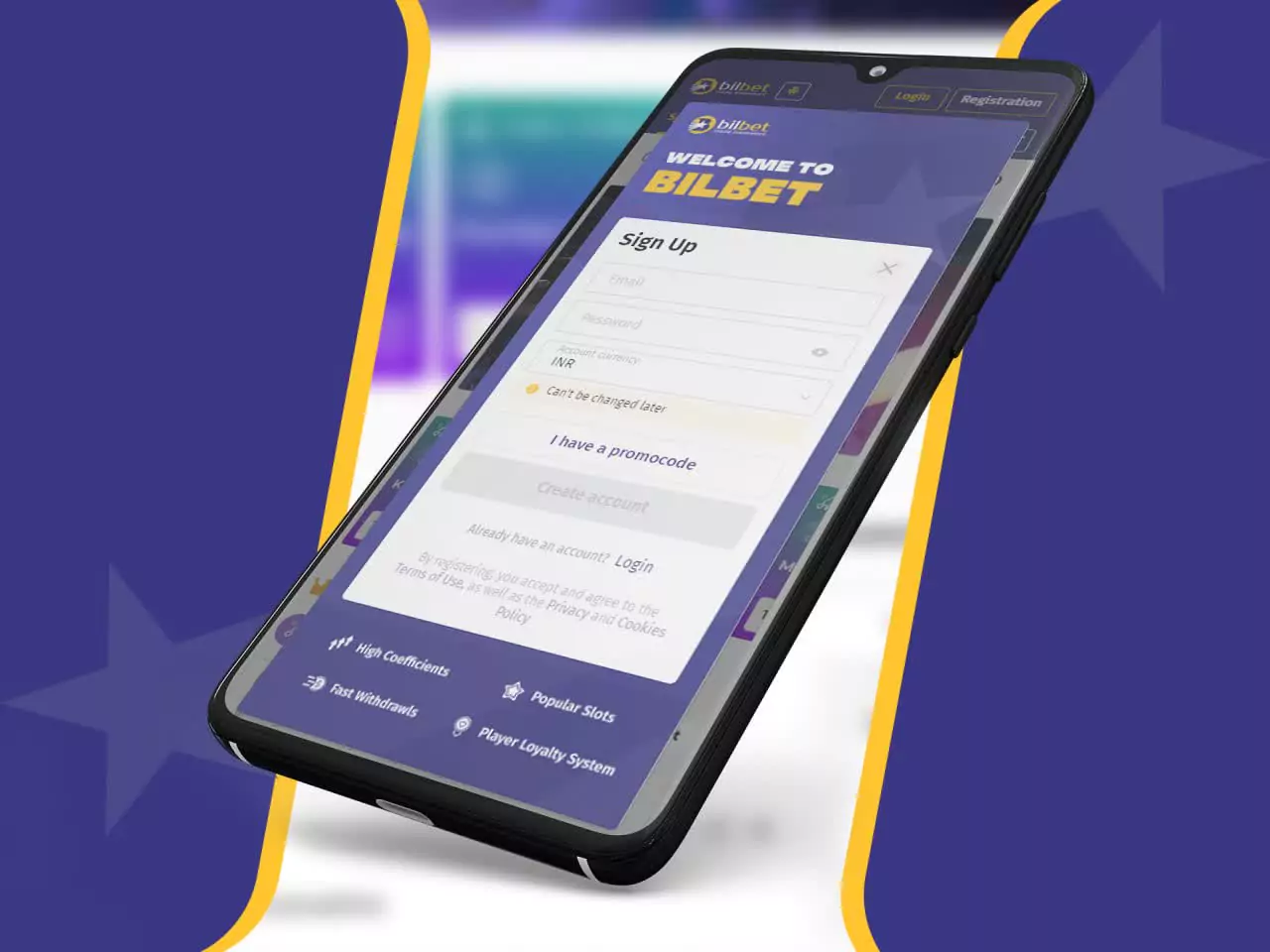 Video instruction on how to register with Bilbet?
Especially for you, we have prepared a short video that shows and explains how to quickly create an account and start playing. Just repeat the steps you see in the video.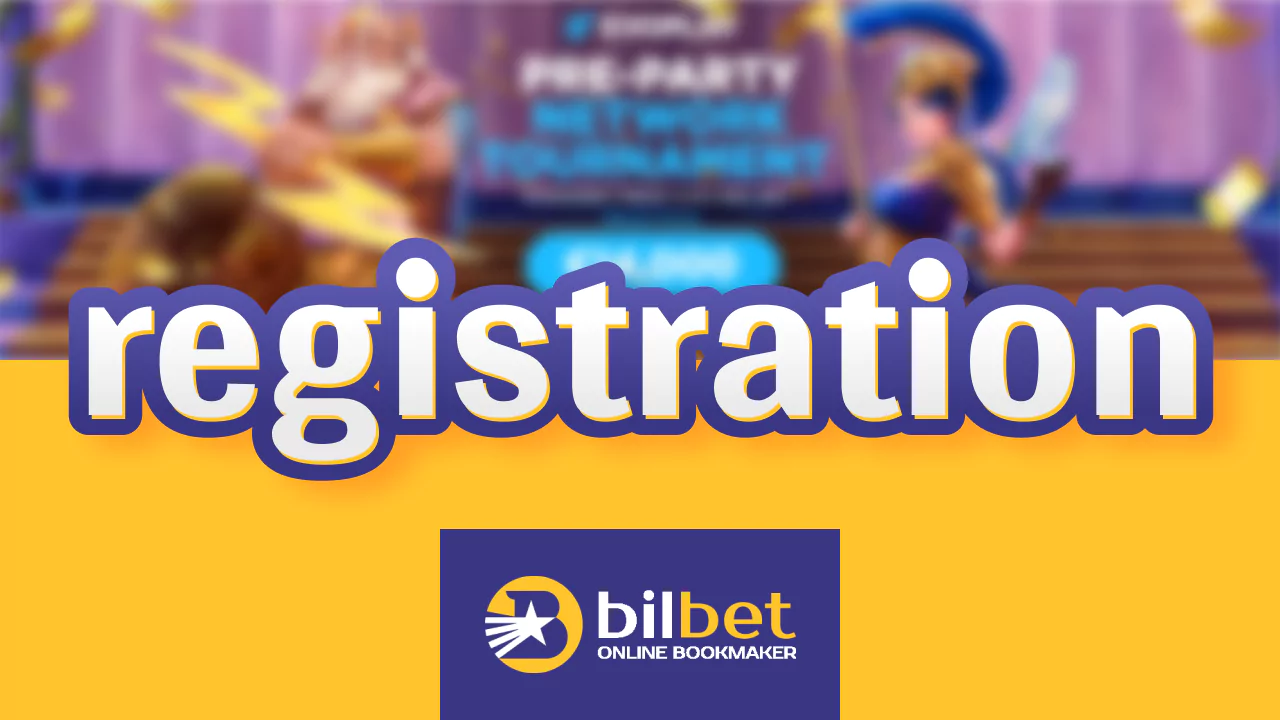 Bilbet registration requirements
Bilbet bookmaker has a number of requirements and sets some restrictions for users. Be sure to take them into account before proceeding with registration. This way you can avoid possible problems in the future.
What are the rules:
Sports betting and casino gambling are only allowed if you are at least 18 years of age. Minors are not permitted to gamble;
All information you provide during registration and in the future when completing your profile must be truthful. If you provide false information, your account may be blocked;
If you already have one account, you are not allowed to create it again. Each customer can have no more than one account;
Only one person may play from the same device and IP address. However, personal exceptions to this rule may be made if you contact support.
These and other restrictions are detailed in Bilbet India's user agreement and privacy policy.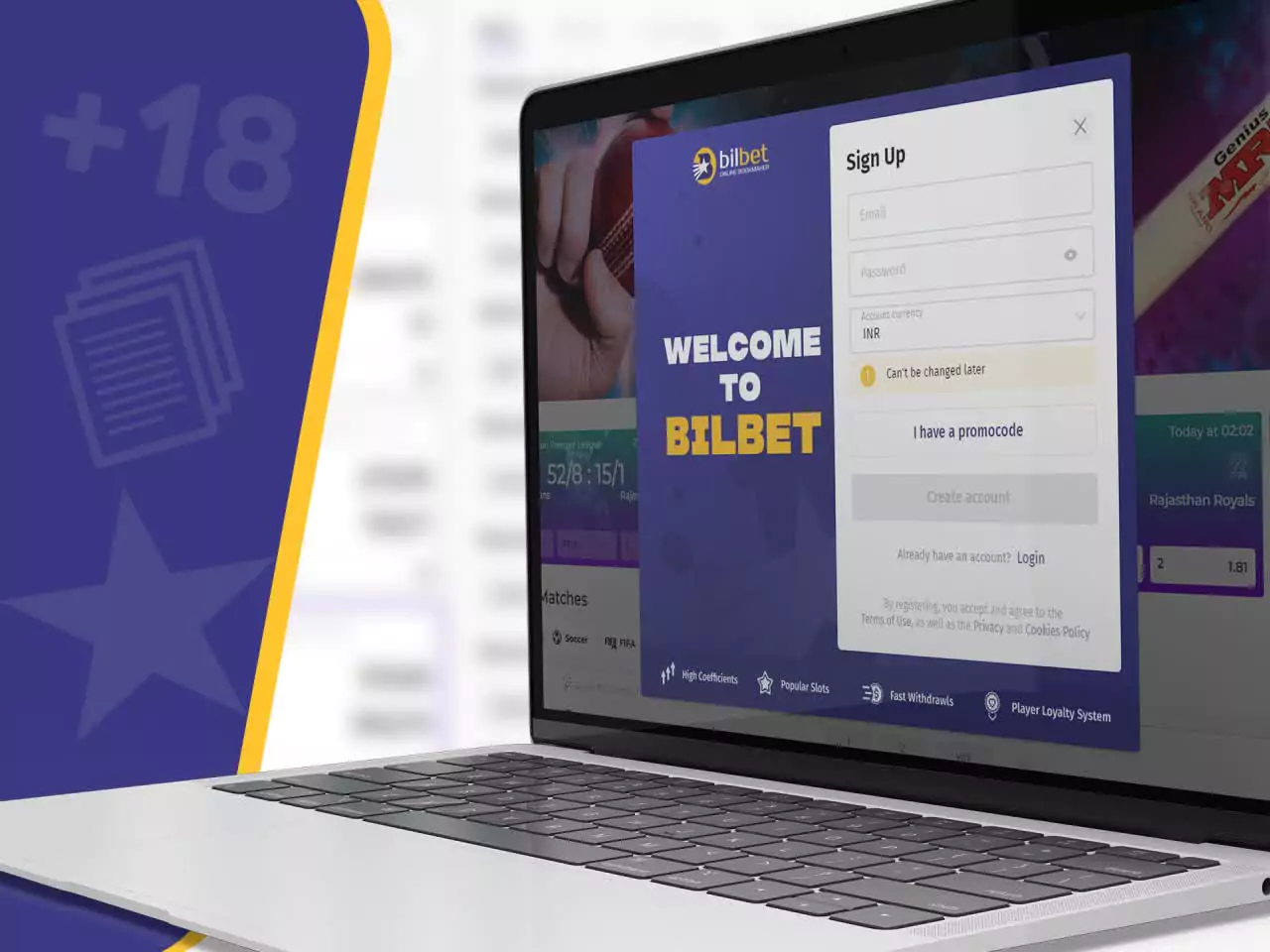 Verifying your account
In order to increase the security of your account and funds, you need to be verified. It may also be required when attempting to withdraw funds. Verification is not compulsory at Bilbet, but security may require it at any time.
The verification procedure involves three steps:
Mail Confirmation. It is necessary to follow the link from the email that will be sent to your email address after registration;
Filling out your profile. In the account settings you need to specify the full list of personal and contact information;
Proof of identity. You need to provide the security service with scans or photos of your personal documents, such as your passport.
The verification procedure will allow us to verify that you are 18 years old and that you have only one account. It will also increase your level of security.
Verification takes no more than three days on average. Once it is complete, you will be notified accordingly.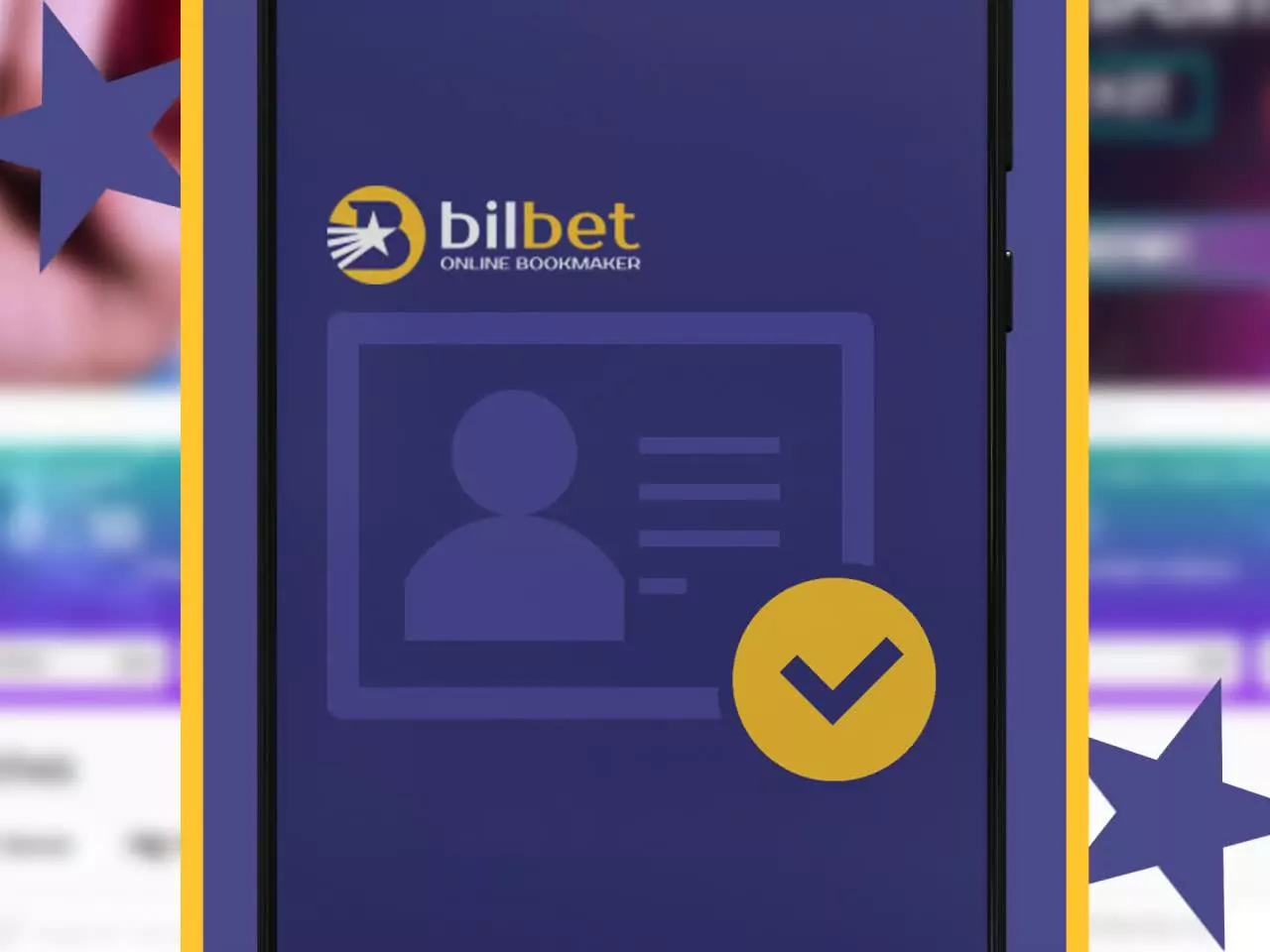 Bilbet India Welcome Bonus
Users who make a deposit for the first time can take advantage of the welcome bonus after registering with Bilbet India. We offer you a free bet, the amount of which will match the amount of your first deposit.
To get the bonus, you have to:
Register an account online or in the app;
Open a cash desk and deposit at least 300 INR;
Get a free bet and use it.
The maximum amount of a free bet is 5000 INR. It can be used for any prediction regardless of the direction and type of bet. The won money can be withdrawn after it is wagered. For that, you need to make bets for the total sum of 10 or more times more than the bonus amount within 14 days. Bets must be single with odds of 1.7 or more.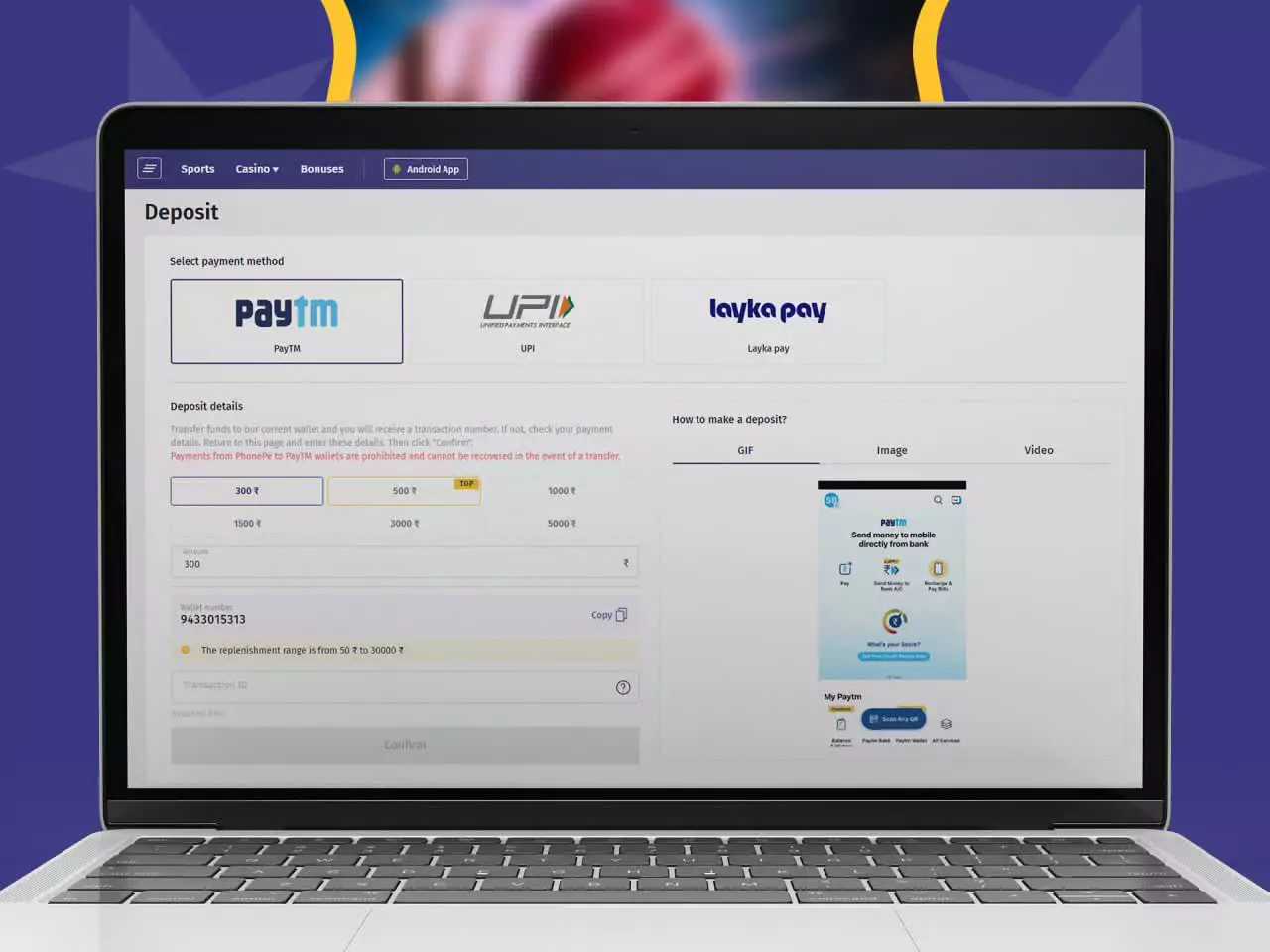 Frequently Asked Questions
Can I activate my promo code after I register?
No, you must use a promotion code you have during the account creation phase. If you skip this step, you can't go back to it in the future?
Do I have to register separately to play in the Bilbet app?
No, you can login to any version of the software through one account. Separate registration in Bilbet mobile app is not required.
Can I delete my old account?
Yes, you can suspend your old account by contacting customer support via live chat or email.
Do I need verification for betting?
No, to start betting on sports and playing casino games, all you need to do is create an account. Verification may be required in the future to withdraw funds.
Updated: